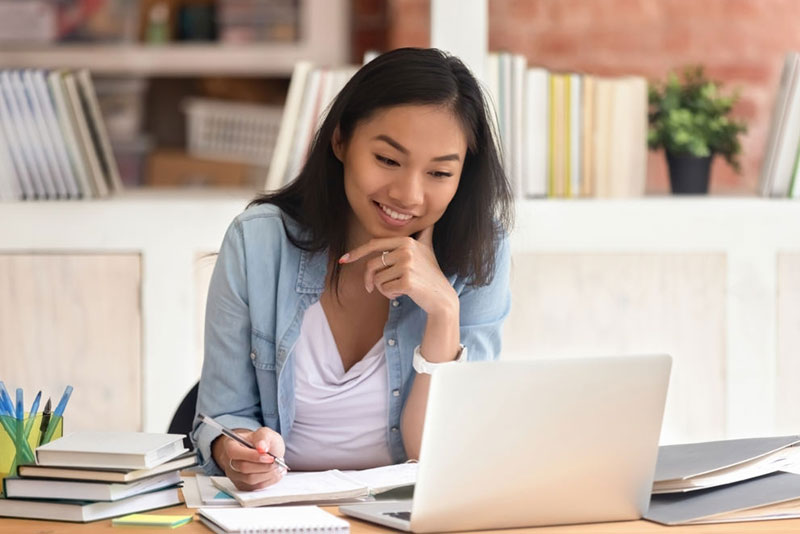 Valued Global Partners,
After our successful launch of ONLINE program delivery for May 2020 we are thrilled to inform you that September 2020 programs too will be delivered ONLINE.
Important information:
SEPTEMBER 21, 2020 is the official launch date for ONLINE program delivery.
Intake / Orientation and Registration will be held ONLINE. Clear instructions shall be announced shortly. 
All program / courses will be offered ONLINE using state of art CLARA technology platform from Skytech and ZOOM video conferencing.
All students INSIDE or OUTSIDE Canada who have a Letter of Admission along with a valid CAQ or who have been approved for a study permit for a program starting either SPRING 2020 or FALL 2020 are eligible for the ONLINE programs.
Canada continues to be a global leader in the way that it is positioning itself during COVID 19 and establishing a smooth transition scenario for when the borders are open and the pandemic dissipates in order for the best outcome and success for international students.
The Government of Canada in their latest student friendly announcement informed international students and their host institutions (colleges) that "If your in-class courses are being moved to an online-only format because of COVID-19, your eligibility for the Post-Graduation Work Permit (PGWP) Program won't be affected."
The Government of Canada is also implementing a two-stage process to make it easy for international students to apply for their study permit and in parallel continue to pursue online studies while waiting for their study permit approval.
Simply put, an international student needs the following to start ONLINE studies:
A Certificat d'acceptation du Québec (CAQ)
Stage 1 Approval of the study permit
Next step, initiate Stage 2 Approval of the study permit
For more information on the two-stage study permit application process see link below: 
https://www.canada.ca/en/immigration-refugees-citizenship/services/coronavirus-covid19/visitors-foreign-workers-students.html?utm_source=SMAC&fbclid=IwAR3YVd9VRKh9B49IrCYUat2KAxBlOBkxTI-aaujcvk3WiN9Dnakhmx_o4HA#restrictions-students
No time will be deducted from the length of the students post-graduation work permit for studies outside Canada until December 31, 2020.
Students can begin program online, and still be eligible for 3-year PGWP after coming to Canada
International students in this situation may begin their classes while outside Canada and may complete up to 50% of their program while outside Canada if they cannot travel to Canada sooner. (https://www.canada.ca/en/immigration-refugees-citizenship/services/coronavirus-covid19/visitors-foreign-workers-students.html) 
Students who have already sought a deferment of their September 2020 intake to January 2021 intake are also encouraged to begin in September 2020 as originally planned. Agents are requested to reach out to their students and inform them of this incredible opportunity Canada is offering international students.
Please revert back to your Matrix College representative if you need more clarification (s).
Note: Students are expected to have their own smart devices / laptops / desktops and internet connectivity to follow online classes. We will be conducting a student survey shortly to confirm that all of our students have required IT infrastructure to follow the online studies.
Please stay tuned for further information and instructions from our end. We continue to monitor emerging Government policy amendments and will keep our partners posted.
If you wish to contact someone prior to the next update please write to info@matrixcollege.ca.